Triangle Shaped Tarps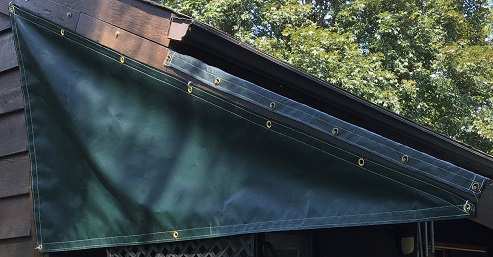 One of the benefits of ordering a custom tarp is that you can make it in the exact size, shape and material that you need. Tarps in the shape of a triangle are common when you are trying to align the tarp with a pitched roofline like the one shown here.
Tarps in the shape of triangles can also be used to improve the styling and aesthetics of any shade application.
The photo below was taken from the opposite side of the one above. In this application the customer has a dinner table on their deck and on sunny days the sun would be blinding as it sets in the area between the house and the awning. Note that we used two layers of 90% mesh for this application in order to block out more sun while still allowing a bit of wind to get through. The customer also added a grommet to the bottom the triangular tarp to attach to an outdoor shelf that was prone to blowing over in strong winds.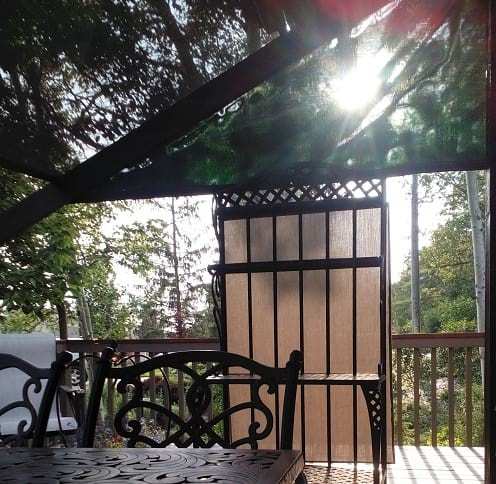 Adding shade to your deck helps to keep your house cooler and also prolongs the life of stains and paints by protecting them from the sun.
If your tarp forms a right-angle, we only need to know the height and the length. If it is not a perfect right-angle triangle, we will need the length of all three sides. We will also require a diagram that shows the correct orientation of the dimensions from the perspective of the finished side of the tarp.