Mesh Product Overview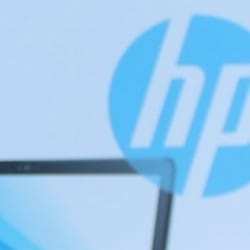 We carry four different vinyl coated mesh products and two types of white fabric mesh. The product you choose will depend on how you are planning to use the mesh. Here we describe the mesh material we carry. We have taken photographs of the various products in front of the background shown here. The transparency generally depends on how much light is shining on or through the material. If you have ever accidentally walked into a closed screen door you will understand how transparent mesh and screen can become on a bright day.
If you are interested in white course polyester mesh please visit our Chip Mesh Tarps page and if you are looking for a fine white mesh visit our Sawdust Mesh Tarps page or our Golf Mesh page.

60% Block Premium Mesh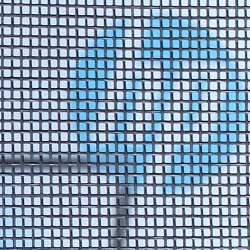 Our 60% block mesh is primarily used for covering dump trucks and trailers to prevent debris from flying out. This is the material we use for our heavy duty Roll Tarps. This mesh is generally not suitable for providing privacy or shade since the weave is not fine enough for such purposes. The weave is similar to what you might use for window screens except the strands of material are thicker and the product is much more tear resistant than fiberglass window screens. You can see from the picture that the material forms a "checkerboard" pattern that is uniform in both horizontal and vertical orientation. For this reason, the material tends to lay flat when placed on a flat surface. This material is generally joined using a heat welding process. This material does not stretch or shrink.
The 60% block material comes in black, red, green, blue, yellow and fluorescent orange.
70% Block Economy Mesh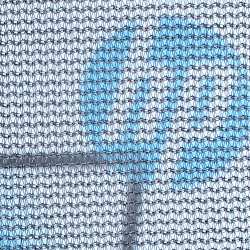 Our 70% material is commonly used for covering garbage bins. The material weave varies in the horizontal direction vs. the vertical direction. The material has the ability to stretch slightly and has a tendency to curl/ripple somewhat. It typically does not lay perfectly flat when placed on a flat surface.
This material cannot be heat welded so when larger sections are required it must be sewn.
Economy mesh comes in black, red, blue or green.
90% Block Premium Mesh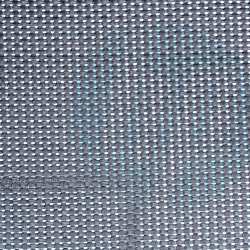 This 90% block mesh is ideal for use as shade covers. Although none of our mesh products provide a great deal of privacy, our 90% mesh products offer some privacy while still allowing air flow. Our standard 90% block mesh comes in black and dark green. Our premium mesh can be heat welded to form large panels.
90% Block - Super Heavy Duty Mesh
This mesh is similar to our standard 90% mesh but this material is urethane coated which makes it stiffer. The material is also more durable and tear resistant than our standard 90% mesh. Because the material is stiffer, when folded onto itself this product tends to kink whereas the standard mesh is not apt to kink. This material is ideal for industrial applications where a strong mesh is required. It is even used in Asphalt trucks to contain the heat. Unlike the other mesh, this Super Heavy Duty Mesh tends to fray when cut and it cannot be heat welded.
As Henry Ford is famous for saying, this product is available in any colors as long as it is black!
Mesh Comparisons
Category
60% Mesh
70% Mesh
90% Mesh
90% Super HD
Common Usage
Trailer and truck covers (roll tarps), building wraps
Trash Bin Cover
Shade, Privacy
Shade, Privacy, Dust Control, Asphalt truck cover
Colors
Black, Red, Blue, Green, Yellow, Fluorescent Orange
Black, Red, Blue, Green
Black, Dark Green
Black
Flexibility
Flexible
Flexible
Flexible
Somewhat Stiff
Strength
Good
Good
Good
Best
Weight
9 oz
7 oz
9 oz
9 oz
Joining Process
Heat Welded
Sewn
Heat Welded
Sewn
Raw Material Width
84"
144"
75"
156"
Other
Lays flat
Tends to curl, will stretch somewhat
Lays flat
Urethane coated. Tends to kink when creased.