Construction Tarps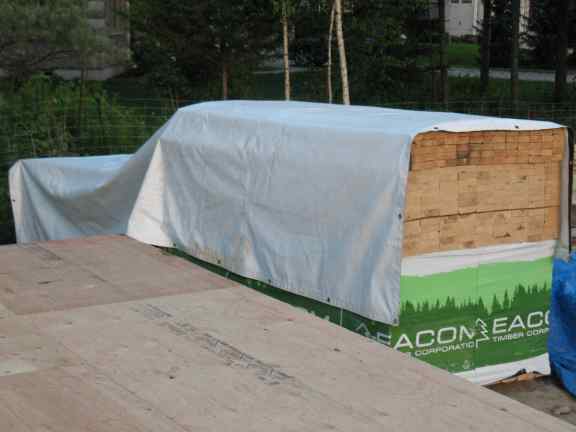 Construction companies use our heavy duty tarps for a wide range of applications. If waterproofing your job sites is important, you will want to use our 18 oz waterproof vinyl tarping to keep your project dry. These waterproof tarps can also be used to provide shade while working on hot sunny days and allow you to keep working even in the pouring rain when other, less savvy, crews have called it a day or are sitting in their trucks waiting for things to clear.
Leaving lumber unprotected on the job site can cause warping or rotting, our 18 oz tarps are ideal for covering wood and other construction material.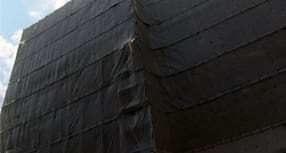 If you need to wrap a building to keep debris from falling into public areas or to provide safety for your work force we recommend either our 60% block premium mesh or our 70% block economy mesh material. These let natural light through and allows the air to circulate while ensuring that construction material won't pose a danger to workers and pedestrians. No building is too large or too small. Order the exact dimensions you need for your project.
All of our custom tarps are heavy duty and are reinforced with webbing (seat belt material) for the strength and durability that you need on the toughest construction site.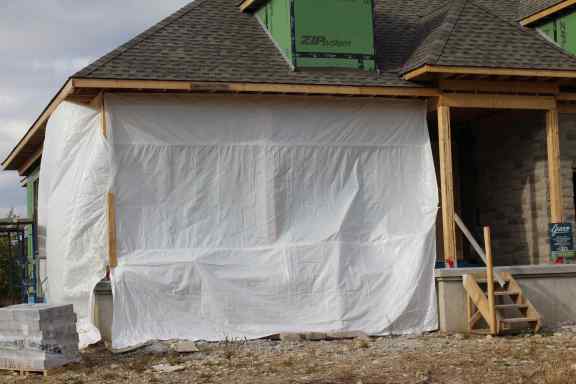 If you are looking for less expensive options, we also carry general purpose poly tarps that can be used for your construction project.
For indoor construction tarp applications most municipal codes require the use of fire rated construction tarps.