Tennis Court Screening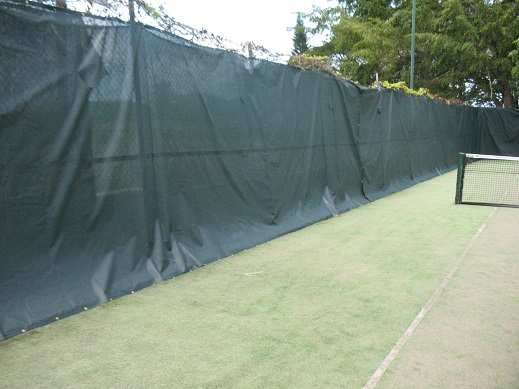 Now that spring has arrived it is time to think about getting your private or community tennis court in shape for the season. Our 90% mesh material is ideal for use as a privacy screen or windbreak for your tennis court. This vinyl mesh material is UV protected for lasting durability.
Our custom tennis court screens are made to your exact specifications to ensure a precise fit and accommodate the exact height of your fencing and the location of your gate. Our 90% mesh material comes in dark green and black colors and the green shown here is the most popular for tennis court screening applications.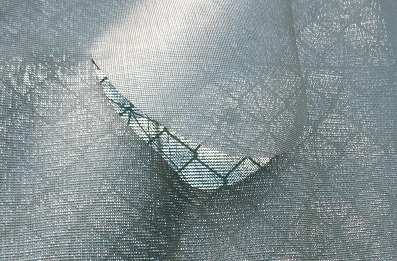 In order to minimise billowing of the screen and stress on your fencing you can cut 1/2 moon cut-outs into the material using an exacto knife.
Most tennis screen orders take about a week to fill so order now to ensure your screening is ready when you need it.
As with all of our tarp and mesh products, we provide free shipping throughout USA and Canada.