Reinforced Transparent Tarps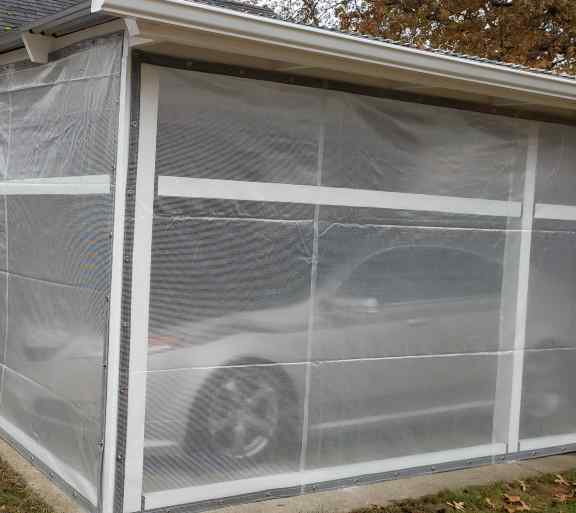 Our clear tarps are suitable for certain applications however transparent material is not as strong as our solid vinyl material. In cases where you want to allow light to penetrate the tarp (or curtain, room divider, etc.) but when clear visibility is not necessary or desirable we recommend using our reinforced clear material shown here. Reinforced clear tarps are much stronger than completely clear tarps so this material is particularly beneficial for outdoor applications where wind could put stress on the tarp.
This is a 14oz (per square yard) material so it is a little lighter than our 20 mil transparent, which is about 17.5 oz/sq yd. Nevertheless, since it has an embedded scrim weave, it has greater pull strength than the completely clear material.
This is also an FR (Fire Retardant) vinyl so it is suitable for both indoor and outside applications. This material is rated for cold crack resistance down to -4F or -20C.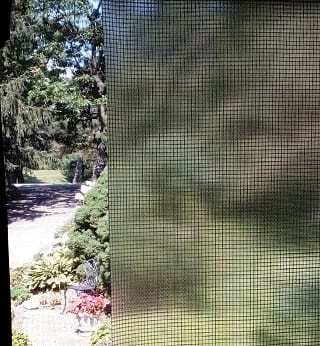 Though our reinforced transparent tarps let in light, they blur what's behind them. If you are considering this material for a privacy application bear in mind that Items in the distance (well behind the tarp) will tend to appear more blurry than items that are directly behind the tarp.
This material can also be used to make windows within a solid tarp in order to let a little bit of light through.