Oversize Load Signs
If you haul oversized or wide loads you are required to have an Oversize Load and/or "D" sign on the front of your vehicle as well as the back of the load. We stock reversible Oversize Load and "D" signs that are 96.5 inches wide and 14 inches high with 1-foot lettering as per the MTO Oversize Load specifications MTO Oversize Load specifications.
The cost for one sign is $99 including shipping, volume discounts apply when you order four or more.
Side 1

Side 2

You may be wondering what the "D" stands for. This is an abbreviation for over dimensional.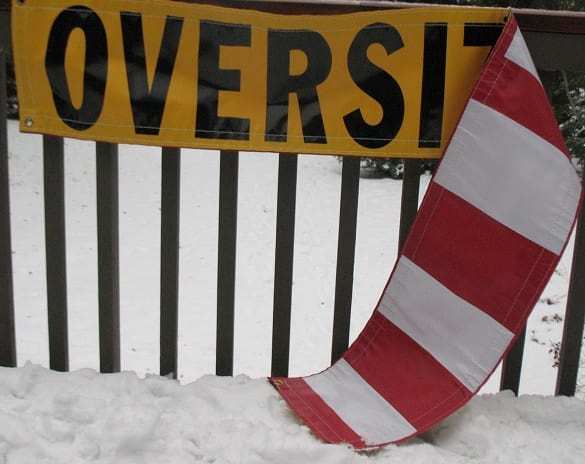 Reversible lettering with 6 grommets and reinforced edges.