FME Tarps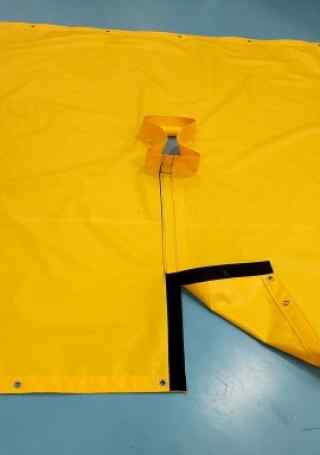 There is an old saying that "an ounce of prevention is worth a pound of cure". FME tarps play a critical role in preventing hazardous, dangerous or costly contamination. FME stands for "Foreign Materials Exclusion". FME tarps help ensure that something important, sensitive or valuable does not get contaminated or damaged by foreign objects. This often involves extremely tight tolerances and precise measurements. We can make custom FME covers and drop prevention tarps to your exact specifications.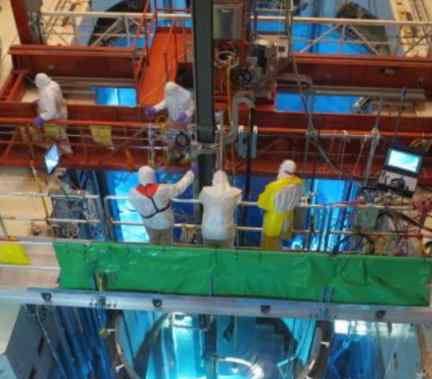 The FME tarp shown here needs to fit tightly around an I-beam to prevent parts and tools from falling into a nuclear reactor during maintenance operations. These tarps can be made from flame retardant materials as needed.
If required these tarps can be made from flame retardant materials to satisfy NFPA 701 (National Fire Prevention Association standard) or CAN/ULC-S109-03 (Standards Council of Canada).
You may also be interested in debris containment tarps.