Tarps for Deck Railings and Banisters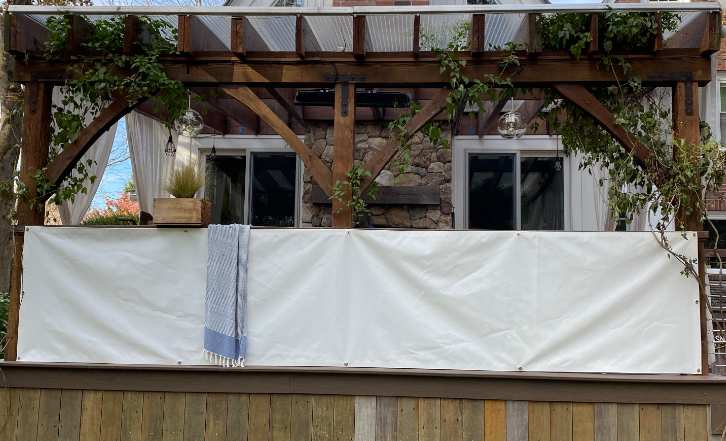 Tarps are a great way to add privacy and wind protection to your deck banister or balcony railing. Solid vinyl tarps come in eleven different colors to match any decor. If you only want to block the wind while preserving your view our 20 mil clear tarps are completely see through. Partial privacy and wind protection can be achieved by using our 90% block premium mesh.
If you are only planning to cover the deck railing during the winter to provide wind protection or during the summer to provide privacy you might want to review some of our suggestions for quick release fasteners to make it easy to put up and take down your tarps.
A solid tarp will also protect your deck from harmful UV rays so that you won't need to refinish or stain it as often.