Conveyor Catch Tarps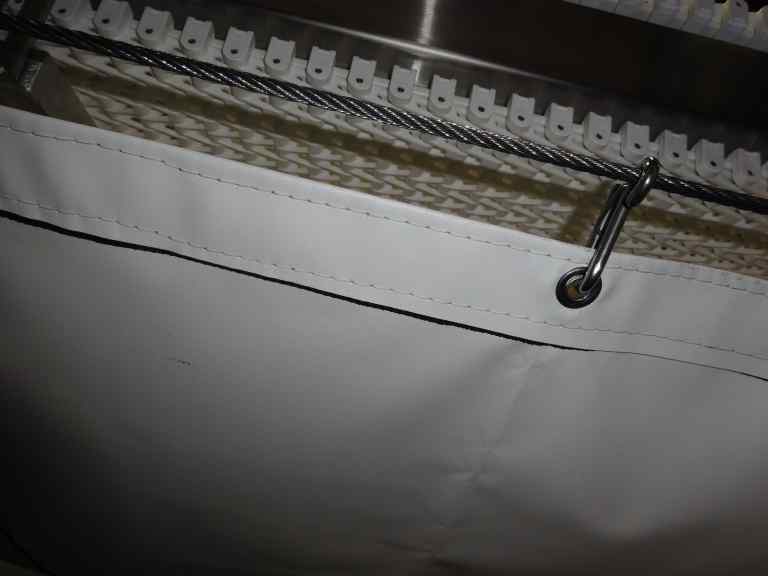 Our custom tarps are well suited for use as conveyor catch tarps. If you are utilizing elevated conveyors, the safety of your employees relies on having a heavy duty tarp to catch components which fall off the conveyor. For overhead applications we recommend using a mesh tarp so that you can easily see anything that has fallen off the line.
Our 18 oz vinyl is also well-suited for manufacturing conveyor catch tarps. If your facility is used for food production, especially foods containing moisture, you will appreciate the stainless steel grommets that come standard on all conveyor tarps.
Our conveyor tarps can be made to any length and width and grommets can be spaced so that they precisely align with fasteners on the conveyor. Velcro can be used to join straight-edges to corners as needed.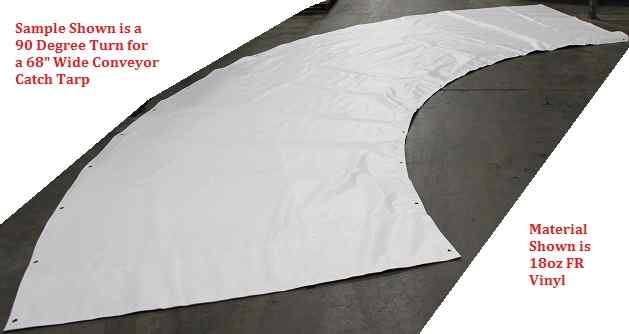 Generally, Fire Retardant material is recommended for indoor conveyor tarps. We stock solid FR vinyl and FR mesh is available as a special order.
We can do 90 degree and 45 degree turns as well as 15 and 30 degree turns. Curved sections can come with some straight sections on either end.