Aviary Tarps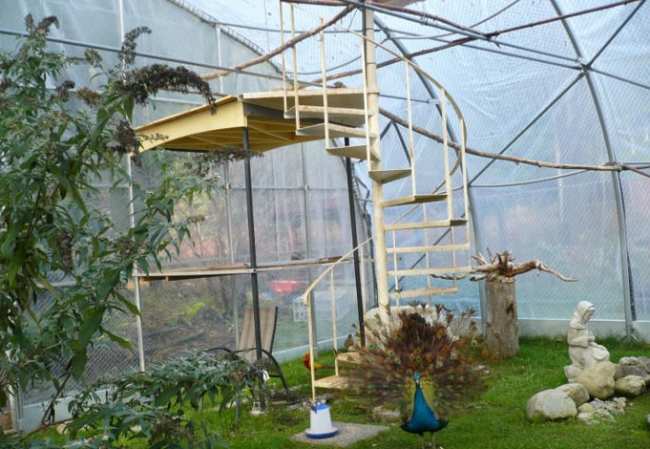 Heavy Duty Tarps sells custom aviary tarps that you can use to protect your birds from harsh weather and also to contain your pets. If you are looking for see through waterproof protection our 20 mil clear material will be your best option. You can see the transparent clear pictured here however it looks cloudy in this photo due to the fact that condensation has formed under the tarp.
If you are looking for something waterproof but, not necessarily transparent, our 18 ounce vinyl is ideal. This contains an internal scrim which makes it stronger than the clear material. This is available in 11 different colors. Our 20 mil clear can be used to add windows to the solid vinyl to let some natural light into your aviary.
During warm weather, our 60 percent block mesh material will contain your birds while providing lots of air flow. It is important to provide good ventilation in your aviary so if you are sealing off most of the walls using a solid material you should add mesh vents to ensure sufficient air circulation. Vents should not be too close to where the birds will be roosting to prevent drafts from making your birds uncomfortable.
You may also be interested in our chicken coop tarps.