Amusement Park Tarps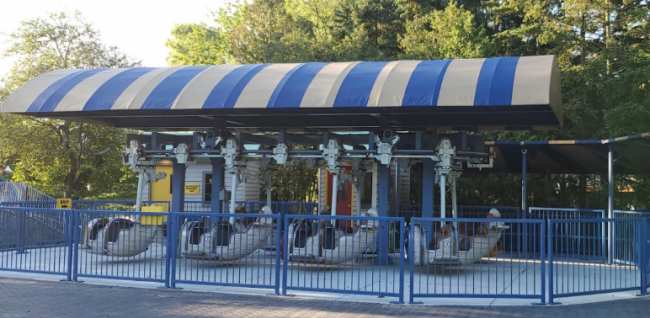 Amusement tarps use heavy duty tarps to protect patrons from the rain and also as a safely barrier to keep children's hands from coming into contact with moving parts and other ride hazards.
Our 18 oz vinyl comes in many different bright colors to add pizzazz to your park. We can even combine colors as we show here if you need the tarps to be branded to your park's color scheme.
Mesh tarps can also be used in sitting areas to provide partial shade and wind protection. You can also use clear tarps indoors to facilitate social distancing.
We ship our tarps to locations throughout USA and Canada so contact us today if you are looking for tarps to enhance your amusement park or fair ground.