Alpaca Shelter Covers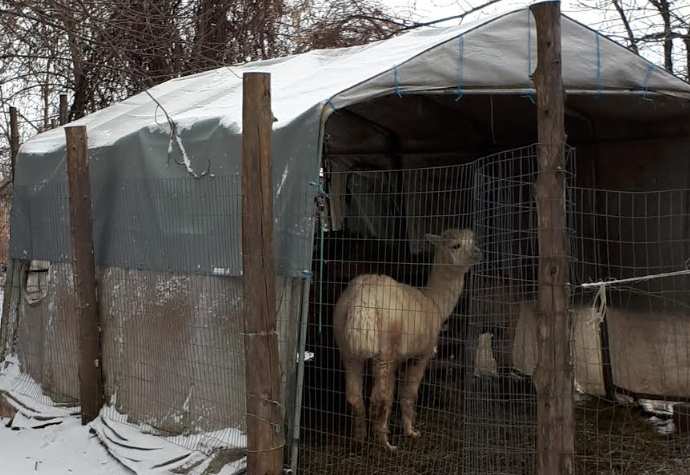 Heavy duty tarps can be used to make a shelter for your alpacas to keep them out of the elements. Whether you are looking to build a warm shelter for the winter or provide shade in the summer, tarps are an economical and durable investment.
This photo was sent to us by Sophie of Vaudreuil-Dorion, Quebec. Sophie states "We love the tarp. It is really heavy duty and easy to install. It is practically self cleaning (the snow does not seem to stick to it, unlike other tarps).
Thank you for the great service."
Whether you need a shelter for horses, cattle, sheep, goats or llamas, Heavy Duty Tarps can make a cover to your exact specifications to keep your livestock warm and dry.